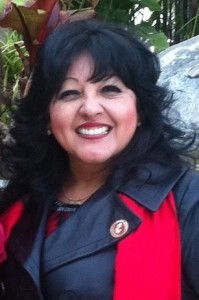 Bienvenidos! The Regional Hispanic Chamber of Commerce is committed to Economic Developing by showcasing the strength and vitality of the Southern California Business community.
We look forward to seeing you at 2015 Southern California Small Business Development Conference
Friday, October 2nd from 8 am to 3 pm At Hotel Maya Long Beach
The Small Business Development Conference brings together Entrepreneurs, Small Business Owners, Contractors, Designers, and Construction Professionals in a dynamic setting where they will learn directly from industry experts and some of the largest Public and Private agencies about increasing contracting opportunities.
Some of our top agencies include: Southern California Edison, Los Angeles World Airports, The Metropolitan Water District of Southern California, Port of Long Beach, City of Long Beach, Department of General Services, The County of Los Angeles, METRO, and IBM.
The RHCC will be presenting  an amazing  runway show by Fashion Guru Alicia Estrada, CEO of Stop Staring Clothing during lunch.
At the Conference, experts will discuss how executives can apply industry best practices to strategically grow their business. These discussions include: touch channel marketing, value of supplier diversity, creating new markets, and how to position your business as a market leader.
You will hear the latest information about Certifications, such as the U.S. Small Business Administration (SBA) 8(a) Business Development Program and the Department of General Services' California Small or Disabled Veteran Business Enterprise Certification. Most importantly, you will get the chance to begin your certification registration with the various agencies!
The 2015 Southern California Small Business Development Conference" is an event you won't want to miss!
To Your Success!
Sandy Cajas
Regional Hispanic Chamber of Commerce
President & CEO